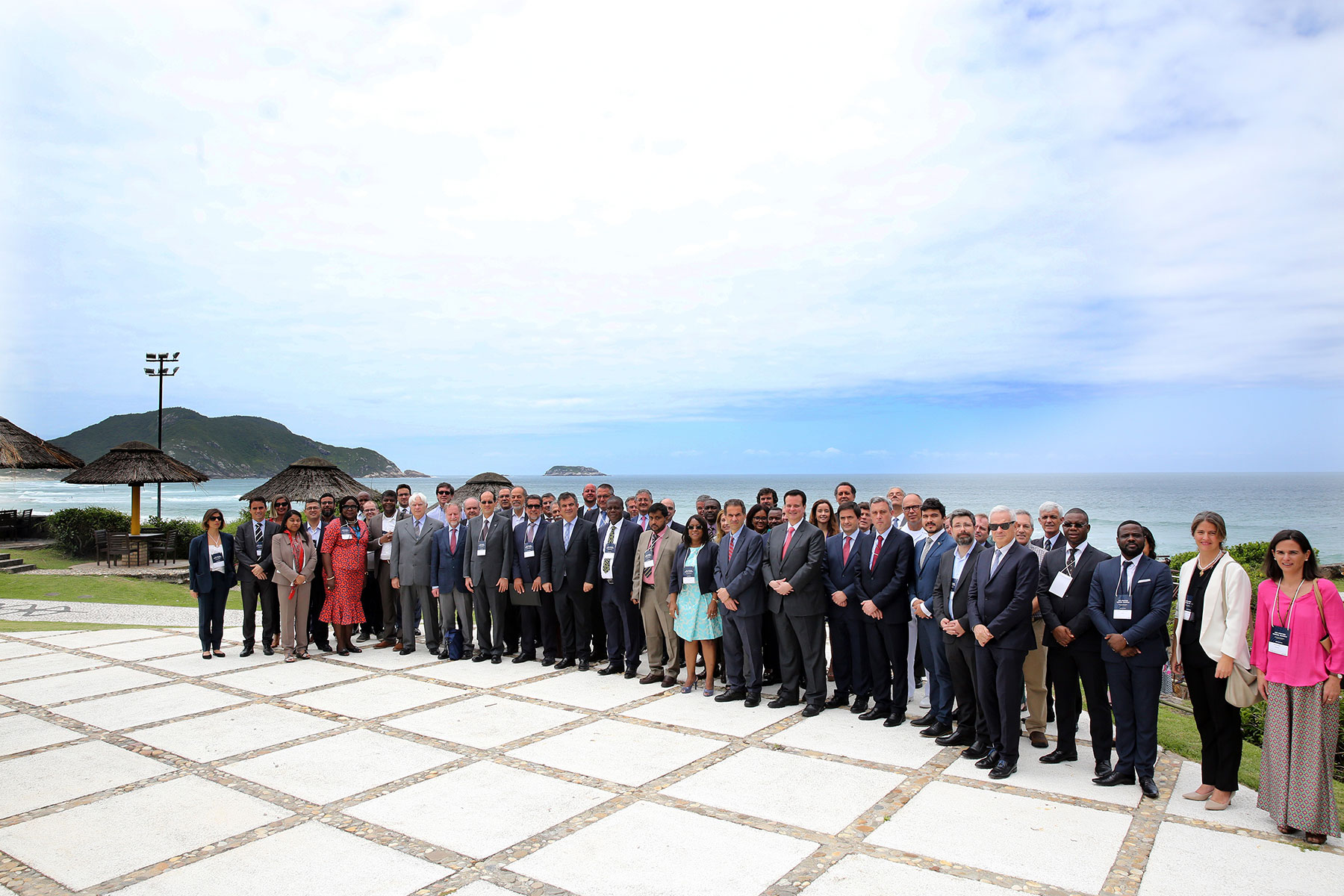 Innovation for Inclusive Ocean Economies
Join us for five days of inspiring discussion and strategic cooperation to address inclusive ocean economies in the Atlantic region and advance UN Sustainable Development Goals across space, atmosphere, ocean, climate, energy, and data science. The first day will focus on a ministerial meeting to address post-pandemic economic recovery: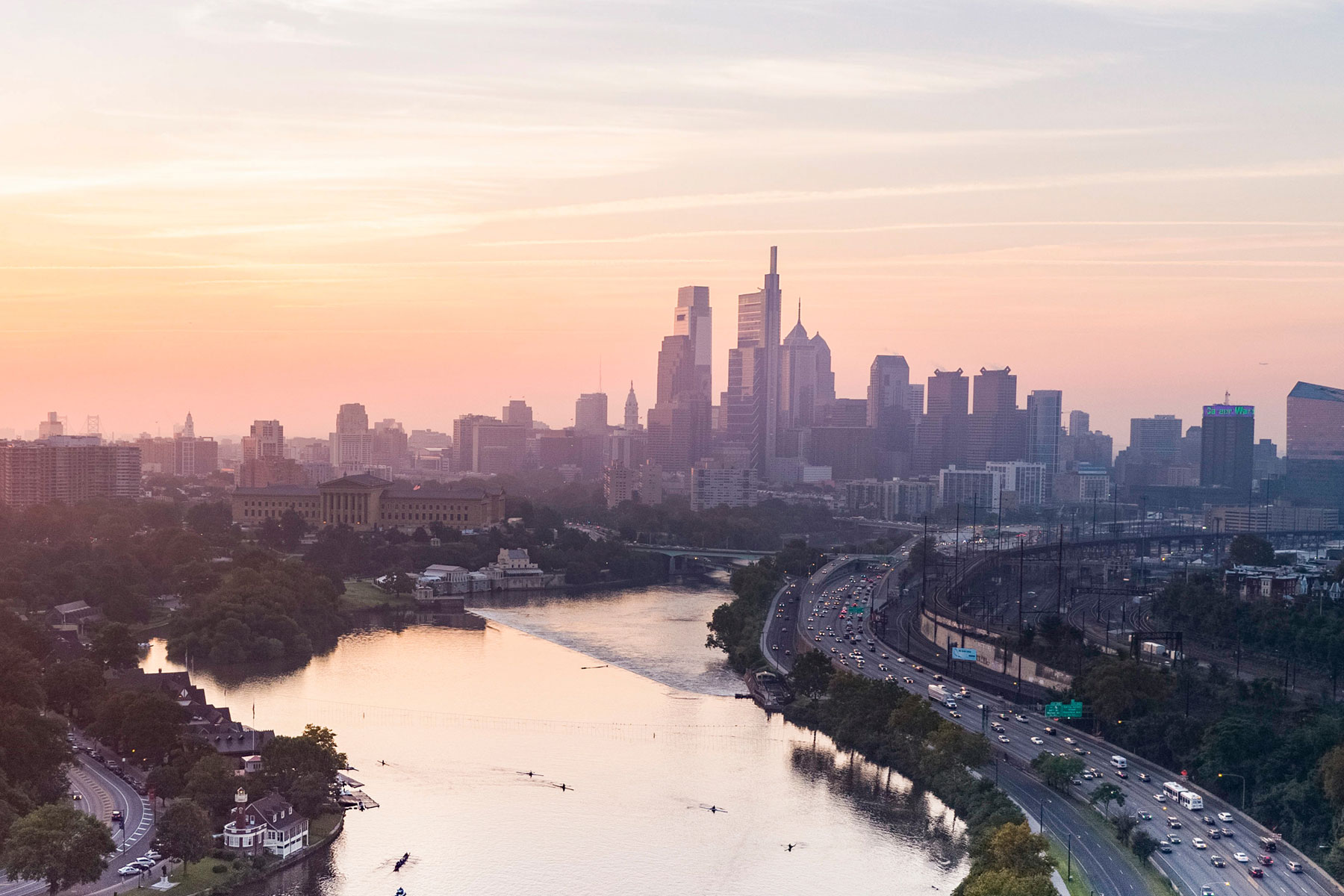 The Philadelphia Declaration
We're proud to host our first high-level dialogue in North America at the Philadelphia Navy Yard. The location not only holds historical significance as a naval shipyard, but also serves today as a vibrant public-private innovation center driving economic development in Philadelphia and into the Atlantic.
The Philadelphia Declaration signifies a transition to five new AIR Centre missions. Learn More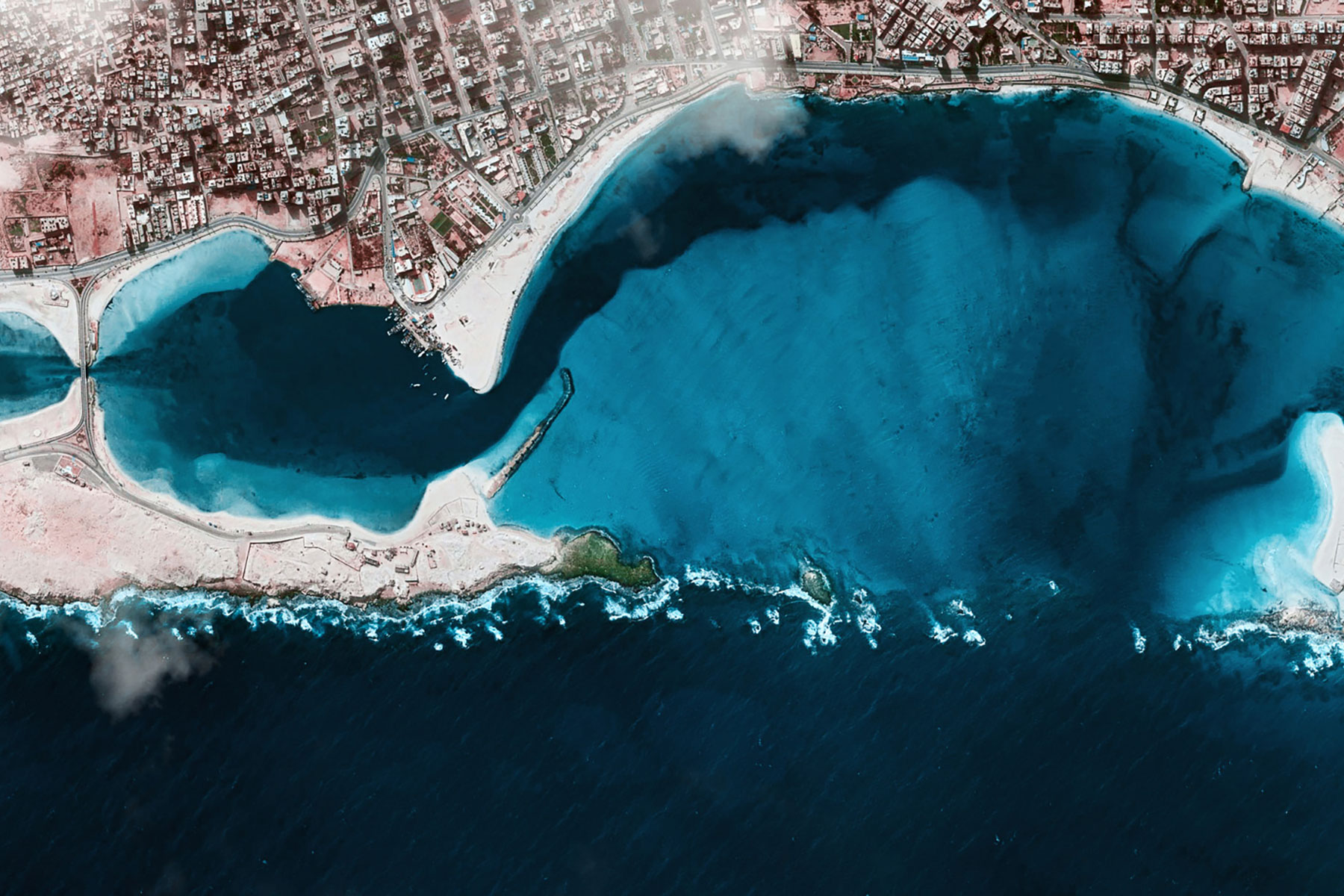 Transformative Science and Technology
We'll help organizations integrate their work in emerging science and technology to achieve meaningful societal impact. Daily sessions will focus on AIR Centre thematic missions:
Featured Presenters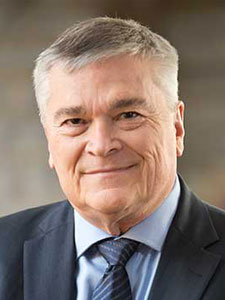 Eric Barron (Host)
President, Penn State
University Park, PA USA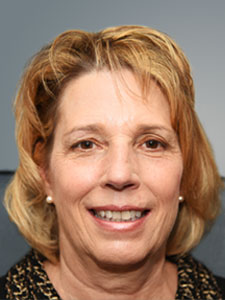 Zdenka Willis
President, Marine Technology Society
Great Falls, VA, USA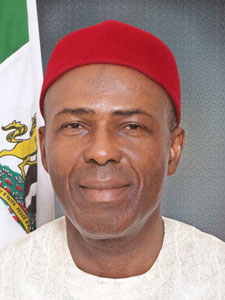 Ogbonnaya Onu
Minister of Science and Technology
Nigeria, Africa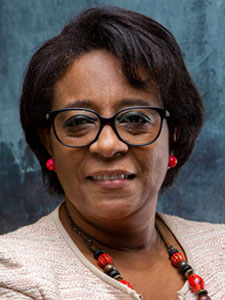 Maria do Rosário Sambo
Minister of Higher Education, Science, Technology and Innovation
Angola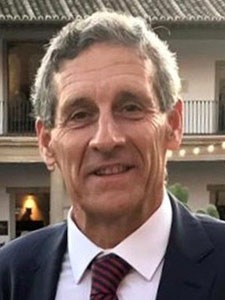 Miguel Belló Mora
CEO, AIR Centre
Madrid, Spain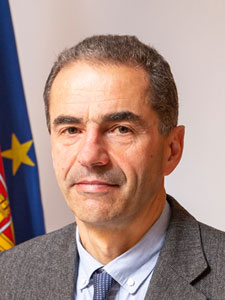 Manuel Heitor
Minister for Science, Technology and Higher Education
Lisbon, Portugal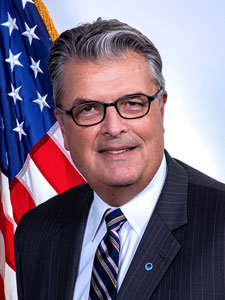 Craig McLean
Assistant Administrator of Oceanic and Atmospheric Research, NOAA
Silver Spring, MD, USA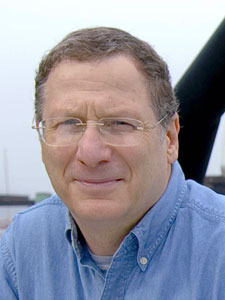 Larry Mayer
Director of the Center for Coastal and Ocean Mapping, UNH
Chair of the Ocean Studies Board, NAS
Durham, New Hampshire, USA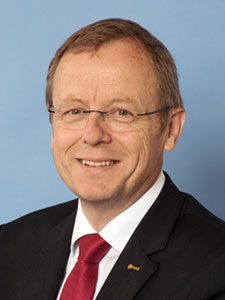 Jan Wörner
Director General, European Space Agency
Germany
DAY 1
The 6th High-Level Industry-Science-Government Dialogue on Atlantic Interactions
8:45-9:00 a.m. EDT
Opening Concert
Spiegel im Spiegel (Mirror in the Mirror), composed by Arvo Part
Elizabeth Ann Allen, piano, and Pavel Gomziakov, cello
9:00-9:30 a.m. EDT
Plenary SessionWelcome Remarks
Greg Jenkins, Penn State, USA

Moderator

Eric J. Barron, President, Penn State, USA
Tom Wolf, Governor of Pennsylvania, USA
Vaughan Turekian, Executive Director of the Division on Policy and Global Affairs, NASEM, USA
Reece Smyth, Department of State, Office of Science and Technology Cooperation, USA
9:30-10:00 a.m. EDT
Plenary Session AIR Centre: Vision, Mission, Current Status, and Selected Projects
Jerry Miller, Founder and CEO, Science for Decisions, USA

Moderator

Keynote Speakers

Miguel Belló Mora, CEO, AIR Centre
Stewart Bernard, CSO AIR Centre / SANSA, South Africa
10:00 a.m - Noon EDT
Plenary Session Ministerial Meeting
Lee Kump, Dean of the College of Earth and Mineral Sciences, Penn State, USA

Moderator

Keynote Speaker

Zdenka Willis, President, Marine Technology Society, USA

Brief Remarks

Dr. Ogbonnaya Onu, Minister for Science and Technology, Nigeria
Paulo Veiga, Minister of Maritime Economy, Cabo Verde
Pedro Duque, Minister of Science and Innovation, Spain
Grunde Kreken Almeland, Secretary of State, Ministry of Trade, Industry and Fisheries, Norway
Julieta Izidro Rodrigues, Minister of Education and Higher Education, São Tomé and Príncipe
Maria do Rosário Sambo, Minister of Higher Education, Science, Technology and Innovation, Angola
Amanda Solloway, Minister for Science, Research and Innovation, United Kingdom
Daan du Toit, Deputy Director-General: International Cooperation and Resources, Department of Science and Innovation, South Africa
Sigi Gruber, Head of Unit, Healthy Oceans & Seas, European Commission, Belgium
João Carlos Oliveira da Silva, Secretary of Environment of the State of Bahia, Brazil
Gui Menezes, Regional Secretary of the Sea, Science and Technology Azores, Portugal
Manuel Heitor, Minister for Science, Technology and Higher Education, Portugal

Presentation of the Philadelphia Declaration

Manuel Heitor, Minister for Science, Technology and Higher Education, Portugal
Noon-13:30 p.m. EDT
Plenary Session Brief remarks from High-Level Representatives:
Global Challenges and Local Action: How Space and Ocean Sciences Can Support Economic Recovery and Job Creation in a Post-Pandemic World
Tom Richard, Director of Penn State Institutes for Energy and the Environment; Professor of Agricultural and Biological Engineering Penn State, USA

Moderator

Brief Introduction

Manuel Heitor, Minister for Science, Technology and Higher Education, Portugal

Presenters

Craig McLean, Assistant Administrator of Oceanic and Atmospheric Research, NOAA, USA
Terry Quinn, Director of Ocean Sciences, NSF, USA
Jan Wörner, Director General, ESA, Germany
Salvador Landeros, Mexican Space Agency, Mexico
Jack Kaye, NASA, USA
Larry Mayer, Chair of the Ocean Studies Board, NAS, USA

Closing Remarks

Miguel Belló Mora, CEO, AIR Centre
DAYS 2-5
Innovation for Sustainable Marine Development and the Blue Economy
9:00-10:20 a.m. EDT
Plenary Session Blue Economy for Post-Pandemic Recovery
Jen McCann, Coastal Resources Center, URI, USA

Moderator

Miguel Marques, PwC, Portugal
Gregory Watson, IADB
Erik Giercksky, UN Global Compact
Claire Jolly, OECD
10:30-11:50 a.m. EDT
Parallel Session AIR Centre Missions: Clean and Productive Coasts, Bays and Estuaries
Marine Spatial Planning
Sally Yozell, Stimson Center, USA

Moderator

Juan Ronco, European Commission
Tammy Warren, Government of Bermuda, Bermuda
Michele Quesada Da Silva, IOC-UNESCO
Marta Vergilio, Regional Fund for Science, Azores, Portugal
Mandy Lombard, Nelson Mandela University, South Africa
Coastal Pollution
David Yoskowitz, Harte Research Institute, USA

Moderator

Olivia Oliveira, IG/UFBA, Brazil
John Paul Unyimadu, NIOMR, Nigeria
Luiz Paulo Assad, LAMCE/COPPE/UFRJ, Brazil
Eduardo Silva, INESCTEC/ISEP, Portugal
Paolo Corradi, ESA, Italy
12:00-13:30 p.m. EDT
Parallel Session AIR Centre Missions: Clean and Productive Coasts, Bays and Estuaries
Mangroves
Esperança Costa, Secretary of State of Fisheries, Angola

Moderator

Yara Schaeffer-Novelli, USP, Brazil
Alexandra Rodriguez, INVEMAR, Colombia
Bubu Jallow, GOTG/GEF/UNEP, Gambia
Antonio Queiroz, UFBA, Brazil
Foster Mensah, CERSGIS, Ghana
Coastal processes
João Lorenzetti, INPE, Brazil

Moderator

Victoria Coles, UMCES/HPL, USA
Marcelo Rollnic, IG/UFPA, Brazil
Ffion Atkins, UCT, South Africa
José Lino Costa, CoastNet, MARE, FCUL, Portuga
Francisco Campuzano, Maretec/ IST, Portugal
9:00-10:20 a.m. EDT
Plenary Session UN Decade of Ocean Science for Sustainable Development 2021 – 2030: Opportunities for Atlantic Engagement
Julian Barbiè‌re, Chief of Section, Marine Policy and Regional Coordination, Ocean Decade Focal Point, IOC-UNESCO

Moderator

Vladimir Ryabinin, Executive Secretary, IOC-UNESCO
Alison Clausen, Programme Specialist, IOC-UNESCO, Paris, France
Christa G. von Hillebrandt-Andrade, Manager US NWS Caribbean Tsunami Warning Program, Member of Ocean Decade Executive Planning Group, Mayagüez, Puerto Rico
Mika Odido, IOC Coordinator in Africa, IOC's Sub Commission for Africa & the Adjacent Island States (IOCAFRICA), Kenya, Africa
Edward Senkondo, Researcher and Member of Informal Working Group for Early Career Professionals of the Ocean Decade
10:30-11:50 a.m. EDT
Parallel Session AIR Centre Missions: Resilience to Coastal Natural Hazards
Extreme Weather
Greg Jenkins, Penn State, USA

Moderator

Giovanni Coppini, CMCC, Italy
Jenni Evans, Penn State, USA
Nuno Moreira, IPMA, Portugal
Mark Guishard, Bermuda Weather Service, Bermuda
Marc de Vos, SA Weather Service, South Africa
Floods
Andrew Kruczkiewicz, International Research Institute for Climate and Society, Columbia University, USA

Moderator

Obassi Ettu, RMRDC, Nigeria
Marco Tedesco, Lamont-Doherty Earth Observatory, Columbia University, USA
Jose Luiz Zezere, IGOT, Portugal
Lafayette Dantas da Luz, UFBA, Brazil
12:00-13:30 p.m. EDT
Parallel Session AIR Centre Missions: Resilience to Coastal Natural Hazards
Sea Level Rise
Jerry Miller, Science for Decisions, USA

Moderator

John Englander, USA
Richard Alley, Penn State, USA
Klaus Keller, Penn State, USA
Melanie Luck-Vogel, CSIR, South Africa
Coastal Erosion
Jimmy Adegoke, University of Missouri-Kansas City, USA

Moderator

Goncalo Vieira, IGOT, Portugal
Landim Dominguez, UFBA, Brazil
Sergio Ávila, Azores, Portugal
Christine A. Omuombo, University of Nairobi, Kenya
Joni Backstrom, UNC Wilmington, USA
9:00-10:20 a.m. EDT
Plenary Session International Collaboration
Leah Mupas Segui, NOAA, USA

Moderator

Jon White, Consortium for Ocean Leadership, USA
Emily Smail, GEO Blue Planet
Abdoulaye Diagana, Abidjan Convention Secretariat (UNEP), Ivory Coast
Sigi Gruber, Head of the Healthy Oceans and Seas Unit, DG RTD, EC
10:30-11:50 a.m. EDT
Parallel Session AIR Centre Missions: Sustainable Food Production
Sustainable Fisheries
Greg Jenkins, Penn State, USA

Moderator

Kwame Agyekum, University of Ghana, Ghana
Benvindo Fonseca, IMAR, Cape Verde
Serge Raemaekers, ABALOBI, South Africa
Marcelo Oliveira, Bahia Pesca, Brazil
Michael Ruccio, NOAA, USA
Sustainable Aquaculture
Stewart Bernard, SANSA, South Africa

Moderator

Elisa Ravagnan, NORCE, Norway
Suleiman Sadiku, FUTMINNA, Nigeria
Paulo Serra Lopes, Aquazor, Portugal
Hayley Evers-King, EUMETSAT
Lars Ebbesson, iFishIENCi / NORCE, Norway
12:00-13:20 p.m. EDT
Parallel Session AIR Centre Missions: Improved Resource Management of Oceans, Coasts and Marine Systems
Coastal Observation
Gabrielle Canonico, NOAA/IOOS, USA

Moderator

Tommy Bornman, SAEON, South Africa
Regina Folorunsho, NIOMR, Nigeria
João Paulo Vitorino, Instituto Hidrográfico, Portugal
Segen Estefen, INPO, Brazil
Sergio Rossi, Università di Salento, Italy
Seagrass
Rocío Moreno, Preservation Balearic Islands, Spain

Moderator

James W. Fourqurean, FIU, USA
Sarah Manuel, Government of Bermuda, Bermuda
Karine Matos Magalhães, Rural Federal University of Pernambuco, Brazil
Heidi Dierssen, University of Connecticut, USA
13:30-15:00 p.m. EDT
Parallel Session AIR Centre Missions: Improved Resource Management of Oceans, Coasts and Marine Systems
Corals
David Obura, CORDIO, Kenya

Moderator

Milton Kampel, INPE, Brazil
Eric Hochberg, BIOS, Bermudas
Ruy Kikuchi, UFBA, Brazil
Beatrice Padovani Ferreira, UFPE, Brazil
Mark Eakin, NOAA, USA
Sargassum
Karima Degia, UWI, Barbados

Moderator

Frank Muller-Karger, USF, USA
Chuanmin Hu, USF, USA
Jewel Kudjawu, EPA, Ghana
Paulo Horta, UFSC, Brazil
9:00-10:20 a.m. EDT
Plenary Session Capacity Building and Innovation
Ana Noronha, Ciência Viva, Portugal

Moderator

DK Osseo-Asare, Penn State, USA
Yesim Sireli, UNCC, USA
Paulo Lara, Projecto TAMAR, Brazil
Jan Seys, Flanders Marine Institute, Belgium
10:30-11:50 a.m. EDT
Parallel Session AIR Centre Missions: Improved Environmental and Maritime Monitoring
Numerical Modeling
Ramiro Neves, MARETEC/IST, Portugal

Moderator

Luiz Paulo Assad, COPPE, Brazil
Felix Uba, University of Ghana, Ghana
Mary Gasalla - USP/IPBES, Brazil
Nadia Pinardi, CMCC, Italy
Jennifer Jackson-Veitch, SAEON, South Africa
Marine Robotics
Michael Jones, TMA Blue Tech, USA

Moderator

Gerard Dooly, University of Limerick, Ireland
Antonio Pascoal / Luís Sebastião, ISR IST, Portugal
Katy Croff Bell, MIT Media Lab, USA
João Tasso, LSTS/FEUP, Portugal
Pedro Monteiro, CSIR, South Africa
12:00-13:20 p.m. EDT
Parallel Session AIR Centre Missions: Improved Environmental and Maritime Monitoring
Nanosatellite Constellation
Minoo Rathnasabapathy, MIT Media Lab, USA

Moderator

Amal Khatri, SANSA, South Africa
Evelyn Honoré-Livermore, NTNU, Norway
Amber Emory, NASA, USA
Milton Kampel, INPE, Brazil
Francis Chizea, NASRDA, Nigeria
Artificial Intelligence
Susana Barbosa, INESCTEC / AIR_DataNET, Portugal

Moderator

Francisco Doblas-Reyes, BSC, Spain
Jamese Sims, NOAA, USA
Alipio Jorge, MACC, Portugal
Alexandre Evsukoff, COPPE/UFRJ, Brazil
Guido Cervone, Penn State, USA
13:30-13:45 p.m. EDT
Final Remarks
Manuel Heitor, Minister for Science, Technology and Higher Education, Portugal
Closing Concert

Après un rêve (After a Dream), composed by Fauré
Elizabeth Ann Allen, piano, and Pavel Gomziakov, cello